Welcome to the Dumfries Branch of the Royal Scottish Country Dance Society.
Festival photos
Have a look at our Galleries for some photos from the Dumfries and District Music Festival.
Children's Day of Dance
There are some photos on our Galleries page of all the young dancers having a great time at the Day of Dance.
Children
Have you looked on your Young People's page recently? See what's new for you in 2015.
Facebook
There is now a Facebook page for the Branch.
We are the local association of an international movement known as the RSCDS.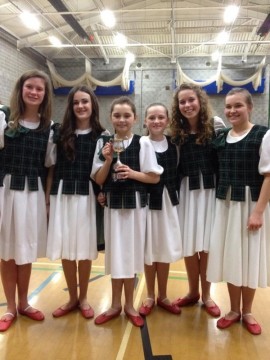 Our main purpose is to enjoy dancing Scottish country dances. The branch was formed in 1947 and currently has around 100 members.
If you are a dancer you will find within our web pages where to join in classes, dances and other events in south-west Scotland.
If you are interested in starting to dance, here is the opportunity to take up an activity that provides healthy exercise to keep you fit, mental activity to keep your brain alert and a great social life with people who enjoy dancing to great Scottish music.
What is more, Scottish country dancing is a relatively cheap pastime, there is no need for special dress (though many dancers acquire traditional items) and you do not have to have a partner.